The Land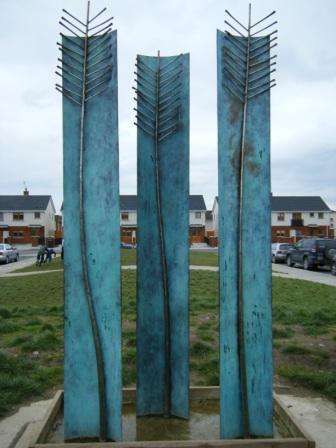 Project Title: 'The Land'

Artist: Joe Neeson, commissioned under the Per Cent for Art Scheme
Public Art Co-ordinator: Rina Whyte

Medium: Bronze and stainless steel.

Year of Installation: 2007
Location: Ballymakealey, Celbridge
Size: 3.5m x 2m x 1m

Artist's Statement:
'The piece was designed specifically for the site in Ballymakealy, Celbridge. It is a basic representation of the notion of growth and harvest through the image of sheaves of wheat in an area that was once farmland'

About the artist:

Education - Limerick School of Art 1992-1993 and then Crawford Art College Cork 1993-1996.

Working in the area of public art since leaving college.