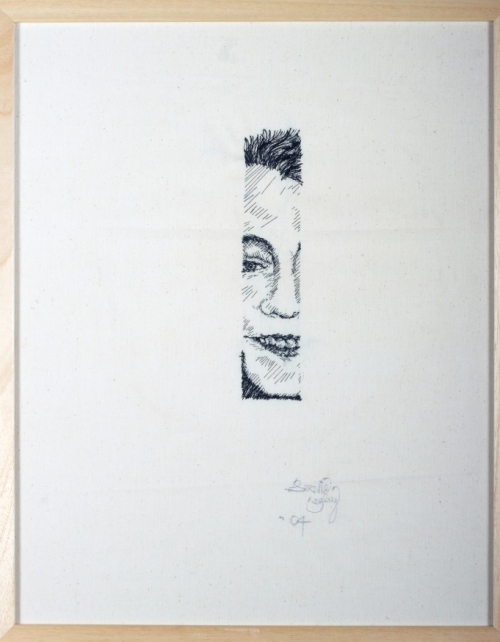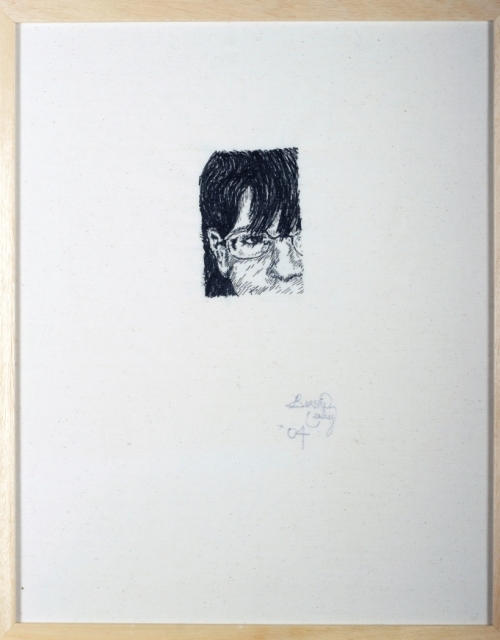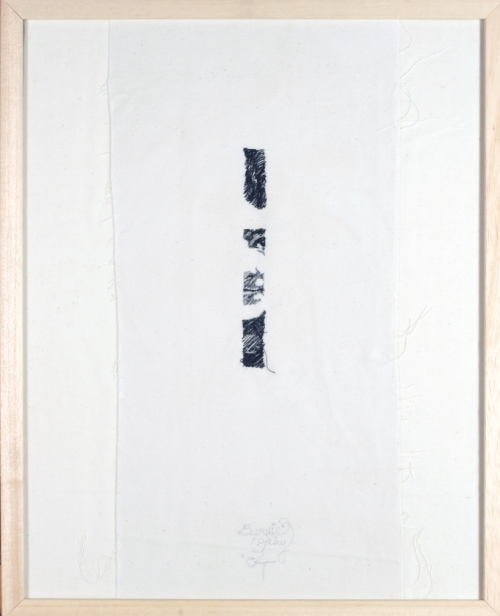 Bernie Leahy
Bernie Leahy has exhibited throughout Ireland as well as internationally including shows in London, Liverpool and Chicago. Leahy represented Ireland at the International Biennale in Venezuela in 2004.
"Sliver 1: Oisín", "Sliver: Michael" and "Sliver 3: Aisling"
These three works by Bernie Leahy look like line drawings but are in fact works of embroidery. Each line is made up of a single thread. Embroidery has been used in art for thousands of years but usually woven with most of the fabric surface filled with detail, looking more like a painting, as in the Bayeux Tapestry. Leahy's work however is much more minimal, looking far more like a sketch.
A detail from the Bayeux Tapestry