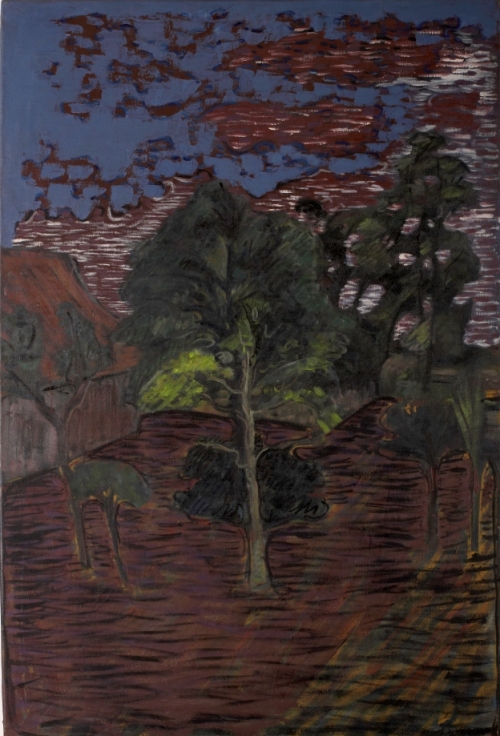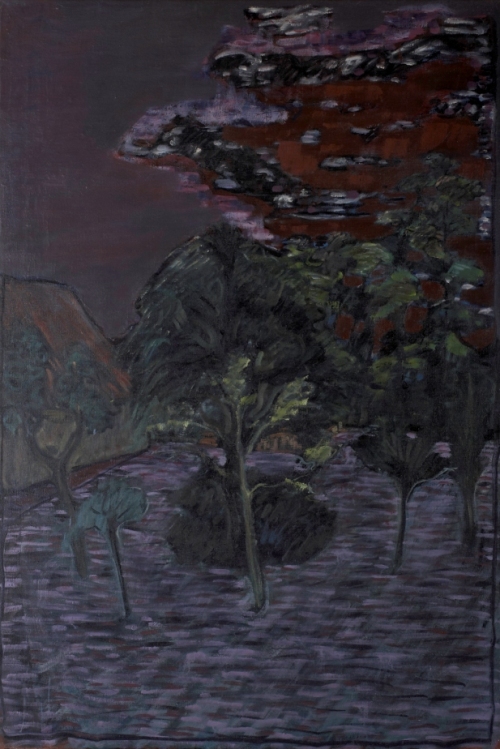 Brian Bourke RHA
Born in Dublin in 1936, Bourke studied at the National College of Art and Design in Dublin and at St. Martin's School of Art in London. In 1965 he represented Ireland at the Paris Biennale, and in 1985 he was named the Sunday Independent's Artist of the Year. He has exhibited across Ireland, Europe and in New York.
"Bavarian Landscapes" [Diptych]
These two similar landscapes, presented as a diptych, are painted in a post-Impressionistic style reminiscent of the style used by Vincent Van Gogh and Paul Gauguin. The subject matter, too, is similar to those favoured by Van Gogh, a rural setting with trees taking central focus. Although similar in execution to Van Gogh's later works the palette is closer to that of his earlier career using muted earthy colours, browns and greens.
"Garden" by Vincent Van Gogh