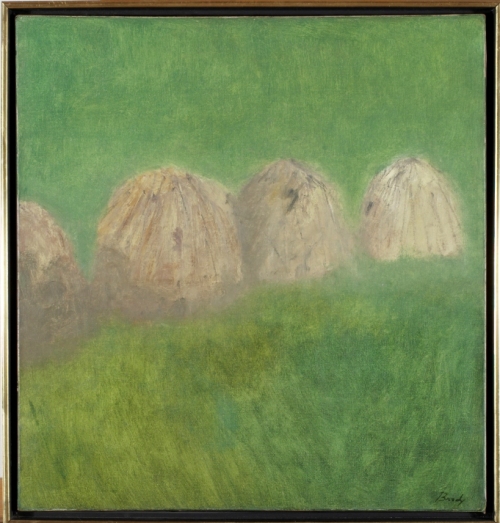 Charles Brady HRHA (1926-1997)
Born in New York City, USA, in 1926, Charles Brady studied at the Art Student's League in New York before moving to live in Ireland in the 1950s. He lectured at the National College of Art and Design in Dublin from 1976 until 1983. He exhibited in his native New York and across Ireland.
" Haycock, Co. Leitrim"
This work by Charles Brady immediately brings to mind the 'Haystack' paintings of Claude Monet because of the subject matter. However Brady's handling of the same subject is very different from that of Monet. In Brady's painting the background is almost uniform apart from the lighter lower left hand corner that draws the eye towards the hay bales in the centre of the composition.
"Haystacks" by Claude Monet