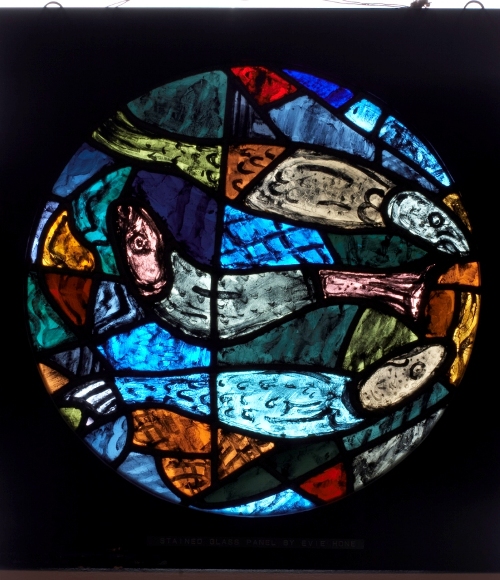 Evie Hone HRHA (1894-1955)
Born in Dublin in 1894, Evie Hone studied ay the Byam Shaw School of Art and Westminster School of Art, both in London. She continued to study in France first under André Lhote then under Albert Gleizes. Hone joined the Abstraction-Creation group of artists in France. She created both abstract paintings and stained glass works. She was a founder member of the Irish Exhibition of Living Art.
"3 Fishes"
Stained glass often brings to mind religious works and this piece by Evie Hone is no exception. Hone's choice of fish for her subject matter is interesting as on first view this work can look like a secular work, but the fish is a symbol used a lot in the Christian tradition. The fish or Ichthys symbol (also know as the Jesus Fish) has been used since early Christianity. Fish are also mentioned throughout the Gospels.