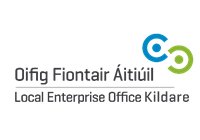 An update from LEO
MAKE IT! Kildare Food & Gift Fair is taking place at Newbridge Town Hall on the 12th & 13th November.
𝐖𝐞 𝐢𝐧𝐯𝐢𝐭𝐞 𝐊𝐢𝐥𝐝𝐚𝐫𝐞 𝐛𝐚𝐬𝐞𝐝 𝐛𝐮𝐬𝐢𝐧𝐞𝐬𝐬𝐞𝐬 𝐢𝐧 𝐭𝐡𝐞 𝐜𝐫𝐚𝐟𝐭 & 𝐂𝐫𝐞𝐚𝐭𝐢𝐯𝐞 𝐒𝐞𝐜𝐭𝐨𝐫 𝐨𝐫 𝐀𝐫𝐭𝐢𝐬𝐚𝐧 𝐅𝐨𝐨𝐝 𝐩𝐫𝐨𝐝𝐮𝐜𝐞𝐫𝐬 𝐭𝐨 𝐚𝐩𝐩𝐥𝐲 𝐭𝐨 𝐭𝐚𝐤𝐞 𝐚 𝐬𝐭𝐚𝐧𝐝 𝐨𝐯𝐞𝐫 𝐭𝐡𝐞 𝐭𝐰𝐨 𝐝𝐚𝐲 𝐞𝐯𝐞𝐧𝐭.
We are now accepting Expressions of Interest for stands at MAKE IT! Kildare.
Apply here - deadline is Friday October 28th
November's Kildare LEO Women in Business Cluster meeting invites two of our Kildare Women in Business, Interior Designer Jackie Tyrrell, and Communication & Presentation Skills Specialist Maureen McCowen to share their personal business journeys with our cluster members.
8th November, online.
Find out more and register here
Postgraduate Certificate in Innovation and Enterprise Development
This course produces graduates that possess the skills & ability to deliver innovative solutions for themselves and their employers.
Begins January 2023 at MERITS, Naas.
Upcoming Training Courses
We have a variety of workshops available for booking on topics including finance, social media, marketing, cashflow management and bookkeeping.
If you are interested in applying for grant aid or funding opportunities, click here to speak to an advisor. Information on all business supports is available at localenterprise.ie/Kildare