Climate Conversations 2022 - 10 Minute Survey!
The Government of Ireland and the National Dialogue on Climate Action (NDCA) have launched their Climate Conversation 2022 survey.
The aim of the National Dialogue on Climate Action is to make the Climate Action Plan accessible to all. In order to do this the NDCA are making sure that they engage with people across all of Ireland, particularly those who are affected by our transition to carbon neutrality.
So they have launched a 10 minute survey titled Climate Conversation 2022, so that society can share its views on the government's climate action and how it can support you to take climate action in your own life. Your views will be included in developing the 2022 Climate Action Plan.
Survey: https://climateconversations.citizenspace.com/decc/climate-conversations-2022/
Help Inform Our Sustainability Research - Survey at the Millenium Link Road Naas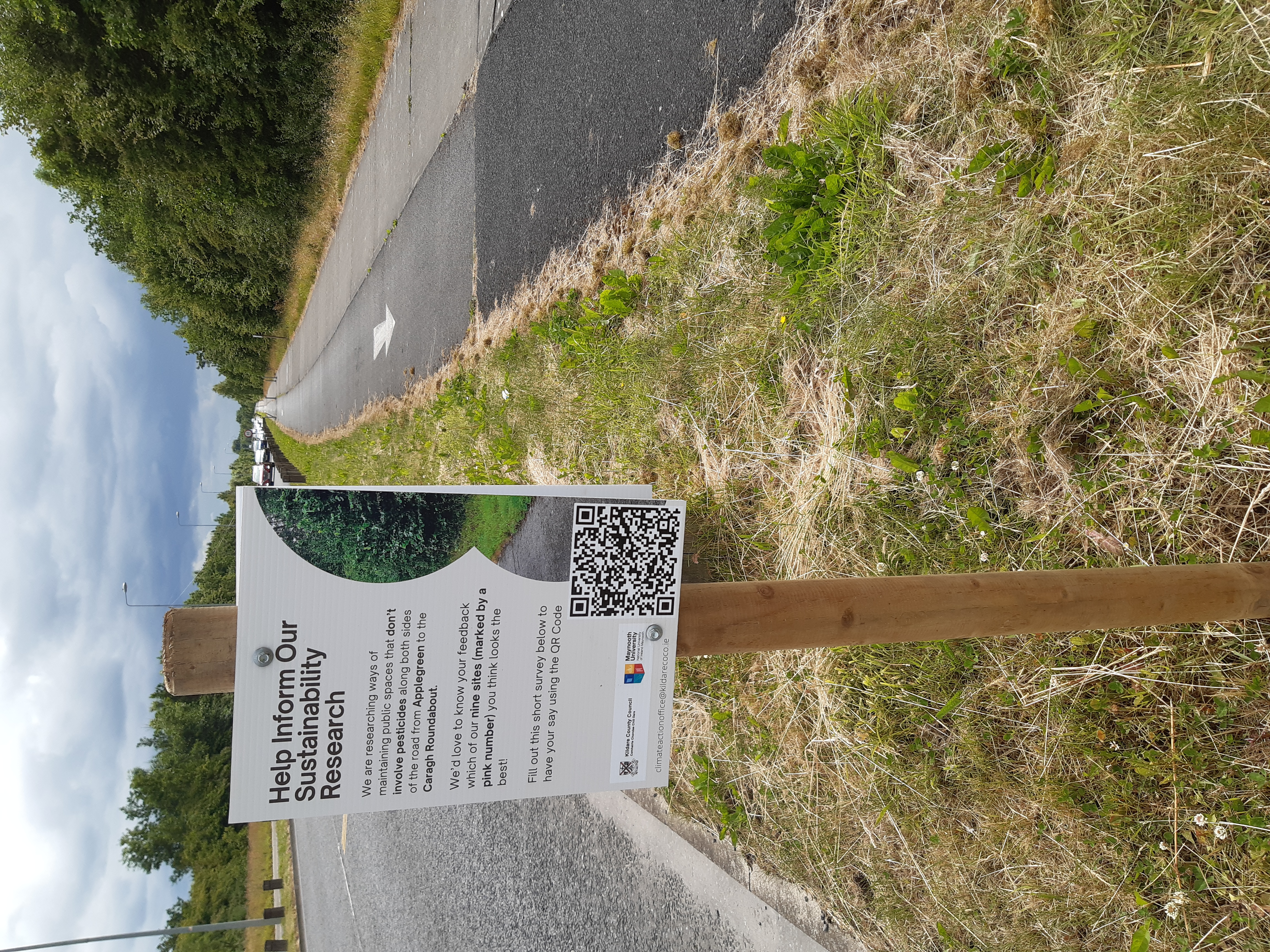 Kildare County Council and Maynooth University are working together to research different ways of maintaining public spaces that don't involve pesticides.


We are conducting some of these experiments along the Millenium Link Road in Naas. Along both sides of the road from Applegreen to the Caragh Roundabout on the Millenium Link Road, you will walk past our nine plots where we are conducting such experiments. Each site is marked by a number on the ground. If you are around the area, we'd love to hear from the public what method looks the best, while maintaining the surrounding public space.
Simply, look for our signs along the road as pictured above and use the QR code to fill out the survey.
Become a Citizen Scientist & a Champion for Biodiversity – New App from the National Biodiversity Data Centre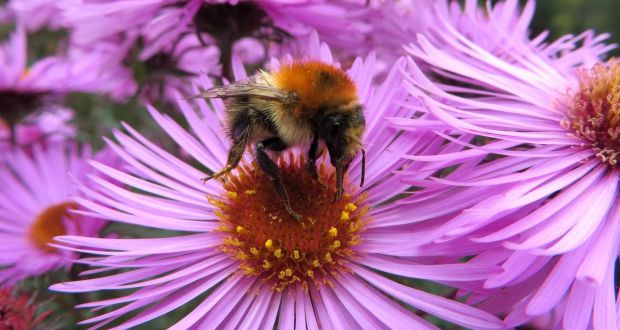 Are you passionate about biodiversity? Want to become a citizen scientist? Help record pollinators around Kildare using the new National Biodiversity Data Centre's app!
The National Biodiversity Data Centre have launched a new app for capturing pollinator data using Flower Insect Timed Counts (or FIT for short!). It's a simple process that involves watching a patch of flowers for 10 minutes, and recording what pollinators come along (bees, butterflies, flies etc.). It's an extremely useful tool for monitoring and recording biodiversity levels for the National Biodiversity Data Centre, in addition to being a fantastic way to engage communities and individuals with citizen science. Once you've downloaded the app, feel free to conduct as many 10-minute FIT counts as you like between 1st April and 30th September. The app will give you a step-by-step guide on how to conduct the FIT Count, and it can be done anywhere - from your local playground to office car park!
To start, simply download the app on your Google Play or Apple App store.