Sláintecare
What is Sláintecare Healthy Communities Athy?
Sláintecare Healthy Communities will see the Department of Health working with the HSE, Local Authorities and community agencies to provide increased health and wellbeing services in the Athy area.
What Health and Wellbeing services are available in Athy through Slaintecare Healthy Communities?
The HSE and local community partners are offering the following programmes in the community to support improved health and wellbeing.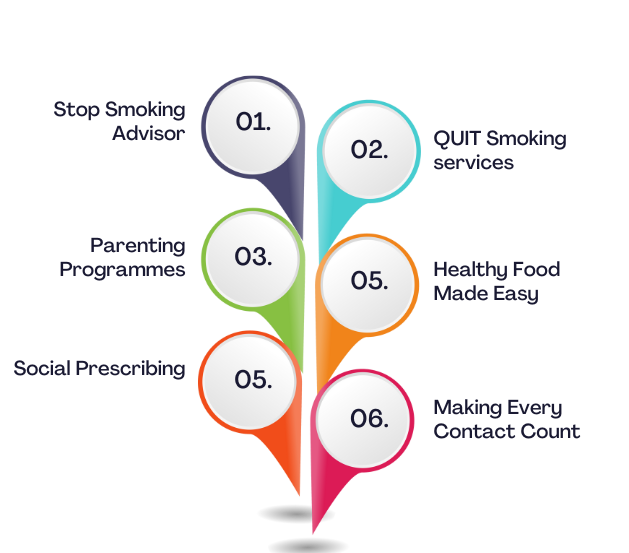 Information on all of these programmes can be found on the HSE Website Sláintecare Healthy Communities - HSE.ie
What is the role of the LCDC and Local Authority in Slaintecare Healthy Communities?
Maria Healy is employed as a Local Development Officer to support the roll out of Slaintecare Healthy Communities in the Athy community.
Maria works with the community, community organisations, HSE and Local Authority to identify what the health and wellbeing needs of the Athy community are and addresses these needs through a range of programmes and initiatives.
What is happening in Athy so far?
2022 was the first year of Slaintecare Healthy Communities in Athy. In that year great progress was made towards creating a community that has increased access to resources and programmes that improve health and wellbeing.
To find out more about what's been going on in your community, click HERE to see the progress we made in 2022.
Contact us
For further information please contact:
Maria Healy, Slaintecare Healthy Comminties Local Development Officer, Community Section, Level 7, Aras Chill Dara, Devoy Park, Naas, Co Kildare, W91 Z77F
Tel: 0879974155 Email: mhealy@kildarecoco.ie